Headway Ranked as a Top Mobile Ad Network by Business of Apps
The Mobile advertising industry landscape consists of two major parts – Supply, that is presented by publishers and a SSP (stands for Supply Side Platform) that aggregates mobile inventory hundreds of thousands of publishers and Demand, that is presented by a DSP (stands for Demand Side Platform) that allows advertisers to place mobile ads in publishers inventory.
A Mobile Ad Network's function is to serve a middle point between these two ends of the value chain, moving inventory across both supply and demand, either directly or via reselling or re-booking of inventory.
The pioneer in the mobile ad networks space was AdMob , that really took off after its acquisition in 2009 by Google, Inc. Over the course of almost 10 years since, the advertising networks space has grown with a small number of top-tier companies have been controlling the market, apart from AdMob by Google these were Facebook, Twitter and recently Snapchat has joined this league. The next tier, that has survived the competition with the aforementioned companies, consists of companies like Applovin, Chartboost, AdColony, ironSource and Vungle.
One of the most profound shifts in the mobile ad industry is that mobile apps are becoming a dominant place for ads to be displayed in, replacing traditional mobile web browser. This shift has even coined a new term – in-app advertising. There is a simple reason behind this transition – multiple researches demonstrate the fact that people spend most of the time with mobile devices, using apps, not browsing as they used to. With the number of mobile apps that continues to increase exponentially, mobile app advertising has a potential to replace mobile web ads completely. Today all highest paying mobile ad networks are laser-focused on mobile as the fastest growing digital advertising sector.
As mobile advertising industry continues to grow it becomes more and more obvious that moving all operations into the programmatic area is the only way to go. This is how you can accommodate greater and greater advertising volume, allow an ever increasing number of advertisers to manage their ad campaigns efficiently and mobile publishers to maximize their inventory monetization. According to Statista the programmatic advertising will double from 18 billion in 2016 to 36 billion in 2019, it accounts for 75% of all digital advertising expenditures in the United States.
The downside of the programmatic approach is that it produces lower engagement rates, introduces advertisers to the risk of a fraud, generally it's less relevant compared to manual ad campaigns and can even be harmful for brands in cases when their ads occasionally being placed on websites they didn't plan to.
Continue the trend in advertising automation, Artificial Intelligence algorithms are praised as the way to tackle multiple challenges that digital advertising faces. In fact, AI is the technology that many industries embrace to handle big data volumes to search for patterns and valuable insights to increase its efficiency. For mobile advertising, it is also a brand new way to better fight off mobile ad fraud.
Speaking of fraud, according to Jupiter research this year it's the advertisers' fate to lose $19 billion because of a fraud. It can be categorized as technical and compliance one when the first one covers all sorts of technicals ways to trick ad network into considering fake advertising events as factual ones and the second covers multiple tactics to break the rules established on a specific advertising platform. Examples of technical fraud are ad stacking, attribution fraud, faked postbacks, the compliance fraud has to do with viewability, cases of placing ads in areas it rarely can be seen but still reported as seen, tricking users into clicking on ads, re-brokering ad offers from one publisher to another and more.
Table of Contents
Now, before we'll start profiling top mobile ad networks, let's define several characteristics that describe a mobile ad network.
Mobile Advertising Business Models
All mobile ad networks provide users with several types of business models to run ad campaigns with. There are 5 major types – CPM, CPC, CPI, CPA and CPV.
With CPM (cost-per-mile) type, an advertiser is charged each time their ads are shown 1,000 times (so-called 'a mile'). It's the best business model for publishers because it allows them to make money every time an ad is displayed. If they have a stable predictable traffic, it allows publishers to forecast their revenue. The downside is that they may lose some extra revenue if their app or website audience is really interested in a product or service they advertise. In that case the CPC model would allow them to make more money.
With the CPC (cost-per-click) model an advertiser is charged for each click made on their mobile ads. This model works better for advertisers, because it allows them to pay only for instances when interest to their product or service is explicit (their ads were clicked), and as mentioned above, in some cases may work for publishers as well. For a publisher this model always presents the risk of serving lots of ad impressions for free.
A CPI (cost-per-instal) model implies that advertisers are charged only when a click on their ads results in an actual mobile app install. It's a specific case of a more generic CPC business model. Cost-per-install price has become one of the most important metrics for mobile app marketers to measure and keep track of because it represents the price they pay to acquire customers and hence it is a key factor in calculating ROI.
CPA (cost-per-action) models are more advanced versions of CPI. It means an advertiser chooses to be charged only if a specific action (in-app sale, subscription, form submit, sign up and more) is taken by users inside an app that is advertised on a mobile ad network. This type of a business model presents more opportunities for publishers to monetize their inventory on one hand and more options for advertisers to grow their business on the other.
And finally, there is the CPV (cost-per-view) model, that is applicable to mobile ad networks that provide advertisers with video ad campaigns. With this model, advertisers are charged for each instance their video mobile ad was viewed. With the current pace of video advertising growth, this model is becoming more and more popular.
Mobile Ad Formats
There are 5 major formats supported by top mobile ad networks – interstitial, banner ads, native ads, video ads and offer wall.
-Interstitial ads
Full-Screen ads that cover the interface of their host application. This mobile ad format is most frequently used to display an ad between different app screens and it's quite often displayed between different levels in a mobile game app.
-Banner

ads
A classical static or animated image ad, which is placed inside an app's interface. Such ad may advertise a third party product, other digital or physical goods, as well as an option to expand an app's functionality.
-Native

ads
Either a banner image or video ad that matches the form and function of the app interface it's displayed in. The core concept of native ads to mimic an app's interface to be least intrusive compared to other ad formats.
-OfferWall ads
It is an ad unit within a mobile app that provides end users with lots of offers to engage with. The most frequent use case is mobile games, where offerwalls may either advertise third-party games or a series of games from the same game developer.
-Video

ads
Video ads consist of a short, usually up-to 60 seconds, video clip to advertise products and services. This mobile ad format is most often used in media apps. There are two major types of video ads – in-stream and out-stream. With in-stream type, video ads are displayed full-screen before, after and within video content that is streamed inside an app. With out-stream type video ads are displayed on a web page, displayed inside a mobile app.
Mobile Ads Reporting
An advertising campaign performance data reporting is one of the key components that are crucial for its success. This information is provided by mobile ad networks to advertisers via an online dashboard. It includes data on such parameters of ad performance as the number of impressions, clicks, installs, video ad views, platform, country, ad format and so on.
-Mobile Ads Targeting
There are a number of parameters that allow to narrow down a mobile ad campaign's reach to a specific audience. These parameters are called targeting options, below are the most common specifications:
-Geo
It allows to narrow down an ad campaign within a specific country or region. It enables mobile marketers to advertise a product or service that is relevant only within a specific region.
-Device
It allows ads to be shown only on specific models of mobile devices. This type of targeting lets advertisers to display ads on devices with a specific screen size and other hardware requirements, which avoids a mobile ad experience degradation.
-Carrier
With this option, it's possible to show ads only to mobile users, who are served by a specific mobile carrier. It presents advertisers an opportunity to display ads to mobile users, those mobile carrier provides a better mobile signal reception in a specific area.
-OS
Allows for targeting ads towards only mobile devices running specific operating systems or even particular versions of OS. It gives advertisers the benefit of displaying ads to mobile users on devices that are best to display those ads, software wise.
-Connection
By applying this targeting option, it's possible to show mobile ads on mobile devices when they are connected to the Internet either via Wifi or 3G/LTE connection.
-Interests
Mobile ad networks collect mobile users data and build profiles of their users, to allow advertisers to narrow down their ad campaigns based on an audience segment with specific interests only.
-Gender
This option allows to narrow down an ad campaign to mobile users of a particular gender.
One of the best sources to check a particular mobile ad network performance is the AppsFlyer semi-annual Performance Index. Below you can see the snippet from the H2, 2017 edition and it covers media sources performance for both gaming and non-gaming apps for iOS and Android operating system. In the table, Power Ranking is a metric to rank a media source by the total volume of app installs it generates, Retention is a metric that speaks to a quality of app installs generated by a particular media source.
Mobile Advertising rankings
Top 10 Media Sources [both iOS an Android]
Source: AppsFlyer Performance Index H2, 2017
Another company that provides data to measure mobile ad networks performance is Singular – the mobile marketing analytics platform that issued earlier this year the Singular ROI Index. It's compiled based on the data Singular derived from more than 1,200 mobile media sources, 1,700 mobile apps, 315 million installs with matching ROI. The index factors in a number of metrics, such as mobile user retention, revenue per install and what is the most important – the cost to drive app users engagement.
Singular ROI Index Top 10 [Android app data]
Source: Singular 2017 Global ROI Index
And finally, the third company that helps to shape a snapshot of the best mobile ad networks performance is TUNE. In 2017 the company published this list as an example of how its Mobile Advertising Index works, using the US market as an example. Using this index, advertisers can find specific ad network(s) that are a good fit for advertising in a specific region and to drive a traffic for a specific type of ads.
TUNE Top 10 US Ad Partners List
Source: Top 10 global advertising partners of 2017
Now, when we have an understanding of mobile ad network terms and featured a Top 10 ad network charts from the AppsFlyer Performance Index H2 2017 and Singular 2017 ROI Index, let's take a look at the list of top mobile ad networks of 2018 we've compiled for app developers and mobile business owners to find the right one to work with. To compile this list we researched the major players in the mobile advertising field, included companies that offer the wide range of ad formats and targeting options, as well as robust statistics and good technical support.
Note: the companies on the list we've compiled below are not in any priority order.

Facebook Ads is the biggest digital advertising platform with a major focus on mobile ads. It features the best ad format, targeting and reporting capabilities in the industry. The platform allows mobile app advertisers to run ad campaigns on their choice on Facebook itself, its Messenger app, Instagram, Audience Network (to show ads across the web) and its app for businesses Workplace.
Mobile platforms: iOS, Android, Web

Campaign types: CPI, CPM

Ad formats supported: banners, carousel banners, video, slideshow

Targeting: age, gender, location, device, mobile OS, OS version, interests, mobile user language.

Key markets: global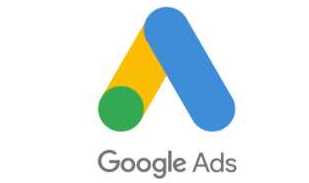 Google Ads acts as Google's mobile advertising network, based on combining the Google Adwords ad buying interface with Google traffic sources such as it's own platforms and servers as well as the legendary Admob platform. Admob was founded in 2006 by Omar Hamoui and acquired by Google in 2009. They built one of the biggest ad networks on the planet, based on the value proposition a free ad generation tool to drive in-app installs and cross-promote apps. Google Ads proprietary IAP (in-app purchase) in-house ad format supply advertisers with app users that, based on the platform's data, will most likely download/buy a particular mobile app. In July 2018 the platform was rebranded from AdMob to Google Ads.
Mobile platforms: iOS, Android, Unity, Cocos

Campaign types: CPM, CPC, CPI

Ad formats supported: Native, Video, Interstitial

Targeting: country, region, carrier, connection type, mobile platform, OS version, device, audience (user profile data)

Key markets: global

Apple Search Ads is the Apple Inc. iOS app promotion platform for app developers to drive traffic for their apps via search. The platform features two plans – Basic and Advanced, with the Basic plan, currently available only for US market, developers can set their app ad campaigns with a specific CPI they want to stick to and let it run automatically with minimal management on their part. The minimum budget for the Basic plan is $5,000 per app per month. The Advanced plan implies developers need to set up keywords they target and audiences they need to reach, set bids and budgets they plan to spend and pay only when mobile users tap on their ads.
Mobile platforms: iOS

Campaign types: CPI, CPC

Ad formats supported: auto-generated ads with creatives an app has on the App Store.

Targeting: iOS version, device (iPhone / iPad), location, gender, age, new / existing customers for other apps from the same advertiser

Key markets: global, the Basic plan is US only.

Twitter Ads is the Twitter advertising platform that allows app marketers to drive traffic to their apps from both on Twitter and off Twitter channels. In terms of targeting options and reach its rivals are only Facebook and Google. Twitter ads support deep linking technology that allows app marketers to link an ad to a specific part of a mobile app content.
Mobile platforms: iOS, Android

Campaign types: CPI, CPC, CPM

Ad formats supported: auto-generated ads with creatives an app has on the App Store.

Targeting: mobile OS, OS version, device (iPhone / iPad), location, gender, age, mobile connection type

Key markets: global

Snapchat Ads is the Snap Inc. advertising platform that allows businesses to advertise on the platform with Snap's unique ad formats and reach Millennials audience that has developed a high level of trust with the platform. Snapchat has 187 million daily active users that open the app 25 times a day on average and spend 30+ minutes with the app. Snap has partnered with multiple companies to better connect advertisers with snapchatters communities.
Mobile platforms: iOS

Campaign types: CPI, PC

Ad formats supported: Snap Ads, Filters, Lenses

Targeting: 300 audiences based on data derived from what content snapchatters watch, buy and post on the platform, demographics, lookalike audiences,

Key markets: global, the Basic plan is US only.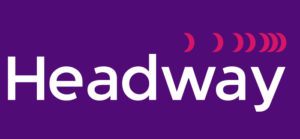 Headway is a mobile ad network, founded in Spain in 2010, with a focus on CPI acquisition. It helps advertisers to reach and engage mobile users. The network features Mobrain Genius – sophisticated fraud protection system and Headway Data audience clusters building and management system powered by Dataxpand.
Mobile platforms: Android, IOS

Campaign types: Mobile Ad Network, Mobile DSP

Ad formats supported: Banner, Content, Interstitial, Native, Video

Targeting: Custom

Key Markets: Europe, LATAM, Middle East, SEA, US
_ _ _ _ _ _ _ _ _
See the Complete List of 47 companies
Final Thoughts
The list of 47 mobile ad networks we've composed in this article presents a snapshot of some of the best players in this field. Of course, this is not the ultimate list and there are more mobile ad networks but it does represent the ones that are well established, trustworthy and we suggest you to consider working with one or more of them.
To pick up the right mobile ad network to advertiser your app(s) or to monetize your app(s) or mobile website traffic you need to consider such criteria as what platform and key markets a particular company covers to match your targeted audience, will you be able to accept payments via payment methods it supports. As well as if a particular ad network offers programmatic mediation solution or not. Programmatic mediation allows publishers to monetize their traffic more efficiently with the highest bid offers. The most efficient ad formats of today, and most likely of the foreseeable feature, are Native an Video.
Source: Business of Apps